With Holi celebrations just around the corner, it's time to grab some colourful gulaals, pichkaris and thandai. While Holi symbolizes the celebration of spring season and festival of colours you need to ensure that you celebrate it responsibly and play and laugh and repair broken relationships. Celebrating Holi responsibly is the key to having a good time. Hence, you must have information on certain do's and don'ts to enjoy safe and eco-friendly Holi this year.
Holi Calendar, Date: When is Holi in 2020?
Holi is a popular Hindu festival of India and is celebrated on different dates every year. This great Indian festival (Holi) is observed at the end of the winters in the month of March after the full Moon. It is one of the major festivals of India and is celebrated with a lot of enthusiasm. Holi is one of the major Hindu festivals of India which has become popular with non-Hindus as well in many parts of South Asia, as well as people of other communities outside Asia.
The date of Holi is different every year in India! In most of India, Holi is celebrated at the end of winter, on the day after the full moon in March each year. On the eve of Holi, large bonfires are lit to mark occasion and to burn evil spirits. This is known as Holika Dahan.
Holi Date and Muhurat 2020
Dos for Safe and Eco-Friendly Holi
Here are some things you should keep in mind: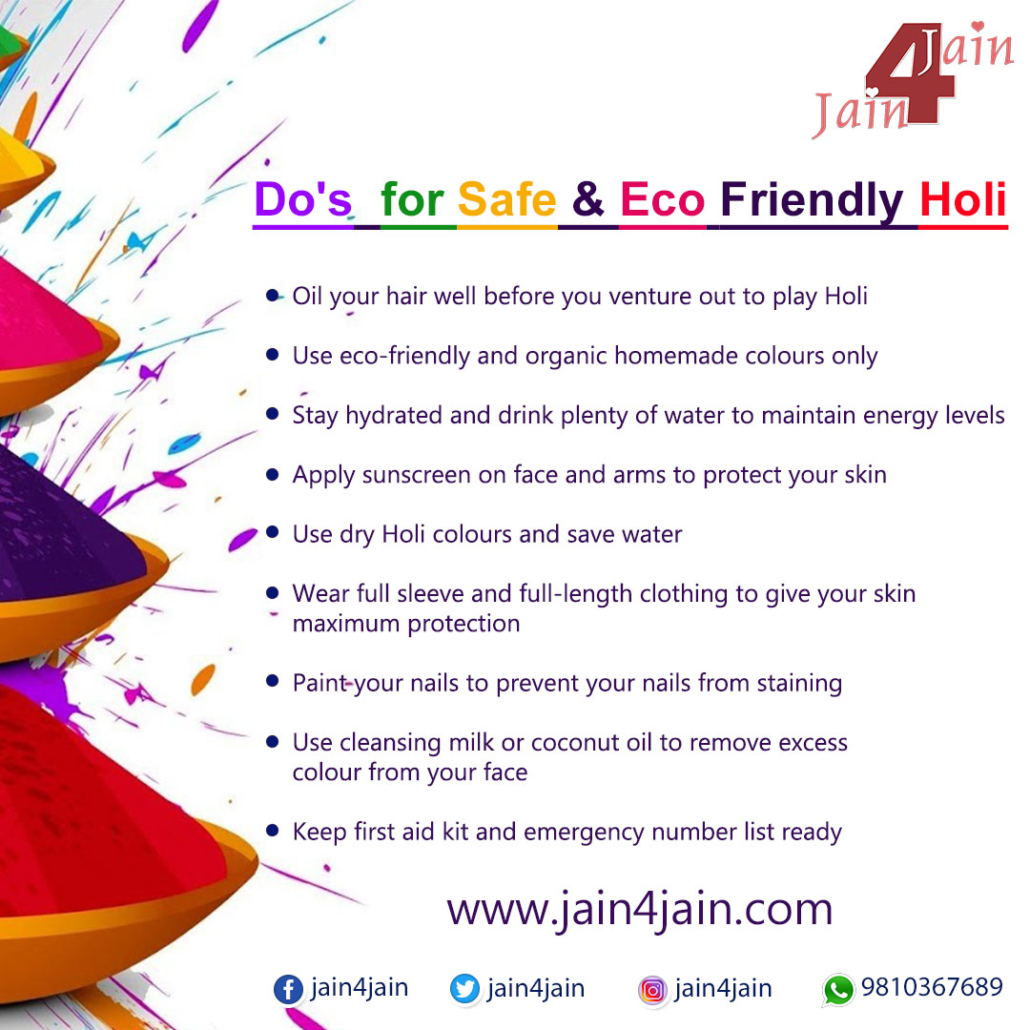 Don'ts for Safe and Eco-Friendly Holi
Here are some things that you should avoid: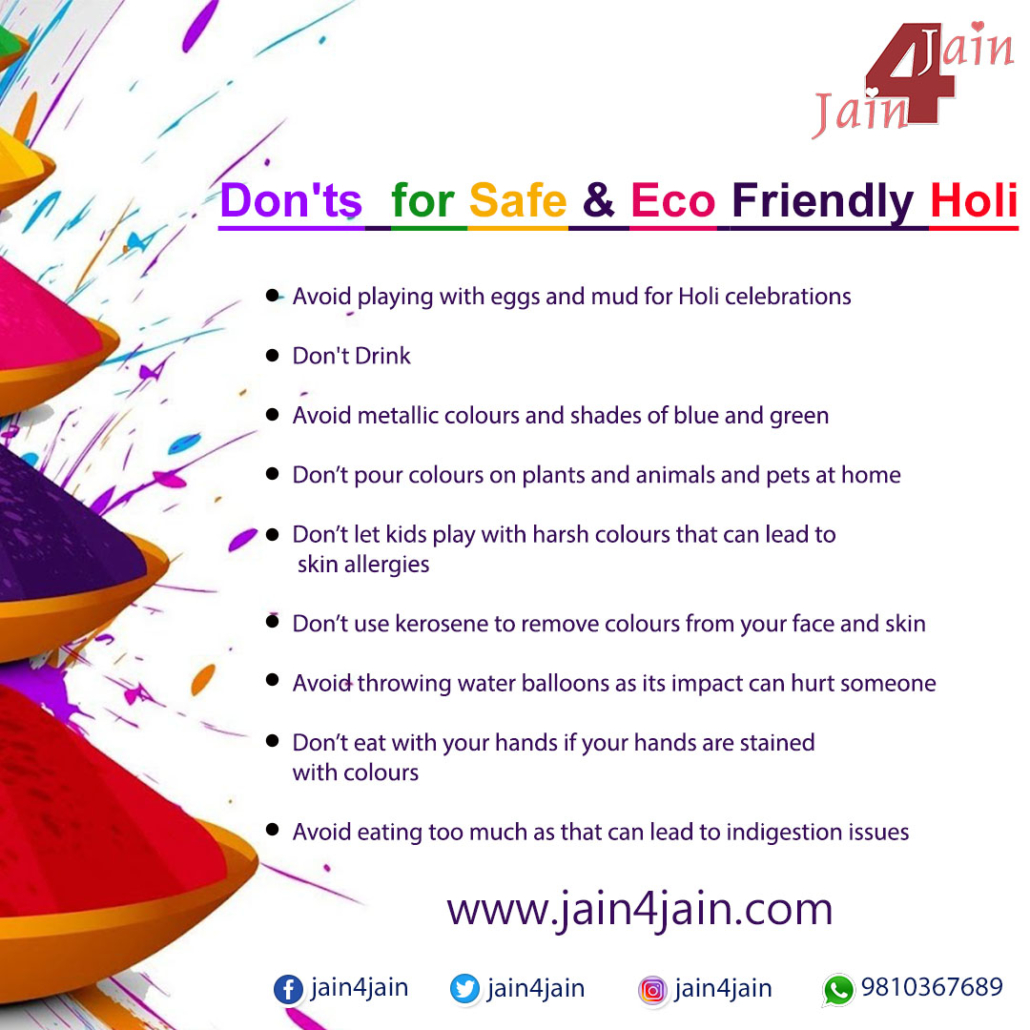 We hope you like our Holi safety tips; if you have any, you can mail us at Info@jain4jain.com Let's celebrate a happy and safe holi this year. Team Jain4Jain wishes all of you; a happy and wonderful HOLI.
https://www.jain4jain.com/blog/wp-content/uploads/2020/03/f-happy-holi-2020.jpg
321
845
superuser
https://www.jain4jain.com/blog/wp-content/uploads/2020/02/jain4jain-logo.png
superuser
2020-03-05 10:31:20
2020-03-06 07:50:05
Dos and Don'ts for Safe and Eco-Friendly Holi